JFB "Jake" Lowery ONE OF BURNT CORN FORE FATHER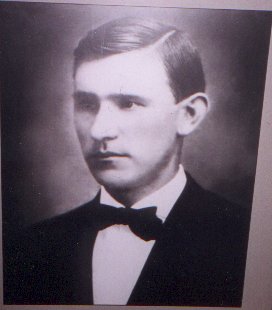 Lowery Dynasty of Burnt Corn
It was also at this time the face of Burnt Corn began to change. Samuel Anthony Lowery, a schoolteacher, had come to Burnt Corn in the 1870s to farm and raise jersey cows. In 1876 he married Martha Ann Betts, daughter of James Betts and Cynthia Betts. This union would eventually bring their son, Jacob, to begin the Lowery dynasty in Burnt Corn. Jacob was ambitious and continuously acquired more land to add to the property that had been accumulated already by his father and through his mother's family, the Betts. This included the cotton gin and main store of Burnt Corn.
By the turn of the 20th century, Burnt Corn was in a "boom period" having recovered from the War Between the States and Reconstruction. The Kyser-Betts Gin Mill was working continuously through cotton season with wagonloads of cotton being brought from many areas in Monroe and Conecuh counties.
Jacob Lowery's son, Samuel Graves "Sam" Lowery and wife Evelyn Lowery lived in this House until their death. Sam, became the postmaster at Burnt Corn and continued to acquire land. During the forties, the family possessed over thirteen thousand acres of farm and timber land, in and around Burnt Corn. Today Burnt Corn is almost entirely owned by the Lowery Trust, which is made up of many family members, none of whom live in Burnt Corn.
LOWERY STORE
This store was built by James K. Kyser who became the Postmaster in January 1891. The Burnt Corn Post Office was located in the back left corner of the store. The upstairs of the building once served as the Burnt Corn Masonic Lodge and it was the meeting place for the Methodist from 1908 until their church building was completed in 1913. The post office was closed by the U. S. Postal Service under protest from local residents in 1998 and the store closed around 2007. The Lowery Store is listed in Alabama's Tapestry of Historic Places 1978 published by the Alabama Historical Commission. This store is located in the picturesque and historic community of Burnt Corn which is approximately 13 miles east of Monroeville, AL. THE KYSER-BETTS HOUSE
James and Cora Betts Kyser built their Victorian home next to the Methodist church they also built.
Relatives of Jacob Franklin Lowery
Parents:
Samuel Anthony Lowery
1850 - 1922
Martha Ann Betts
1852 - 1932
Spouse(s)
Eloise Rutherford Russell
1884 - 1965
Children:
Mary Lowrey
1918 - 1921
Frances Louise Lowrey
1916 - 1976
Unavailable
Samuel Graves Lowery
1912 - 1995
Martha Emily Lowery
1913 - 1976