The Watson Family History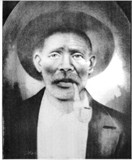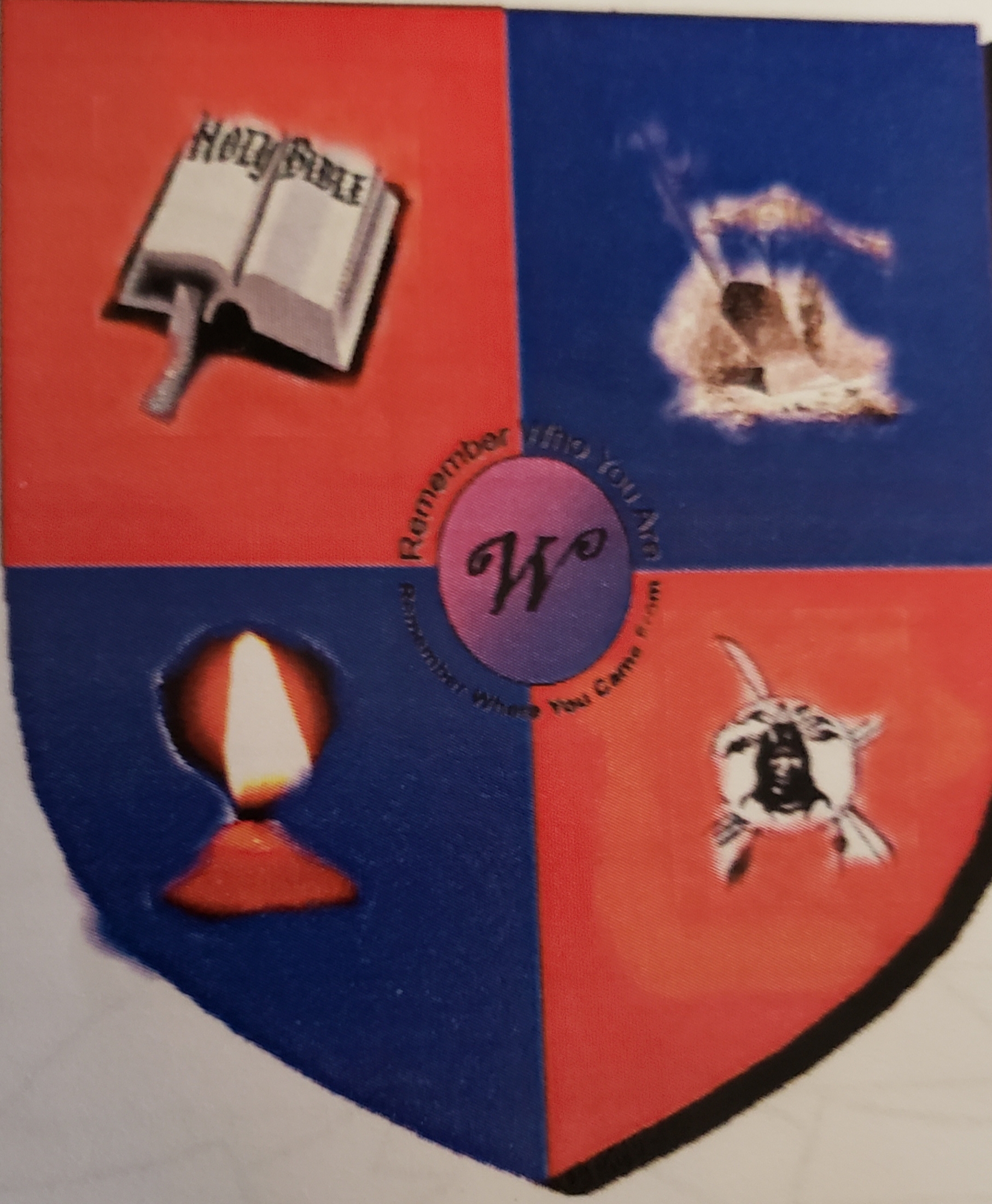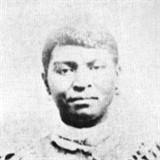 The Watson Family History 1860 - Present
(information provided in by Mary Barrett and Vernon Watson)
To fully understand the complete Watson History, one would have to look how far back can we trace both sides: the paternal and the maternal sides of the Watson Family. On the paternal side I can safely go back to Dick Watson and Angelina Straughn who were the parents of William "Bill" Watson(1862-1923). The family refer to William Bill Watson as "Pa Bill."
On the maternal side, I can back two generations further starting with Samuel Puryear and Unknown Slave Woman that give birth to Mariah Puryear. Mariah Puryear and an Unknown Slave in turn gave birth to Prince Albert Puryear. Then Prince Albert Puryear married Annie B. McMillan and they had seven children and was one was Victoria McMillan who married William "Bill" Watson.
This bring William "Bill" Watson and Victoria McMillan as our starting point for the Watson History in the 1860's.
Starting with the maternal side, the Watson Family can be traced back to Samuel Puryear and (Unknown Slave Woman) who gave birth to a daughter named Mariah Puryear (1815-1870). Mariah and husband or partner an Unknown Slave give birth to Prince Albert Puryear; Mary Puryear; Mc Tom Puryear; Henry Puryear and Victoria Puryear. Mariah was the half sister of Alexander B Puryear; Robert B Puryear; Robert Clausell Puryear and Samuel Puryear, Jr. Samuel Puryear was the slave owner who Mariah Puryear belonged to. It is only a guess that he is Mariah's father
On the paternal side, according to the 1900 census. William "Bill" Watson (1862-1923) father Dick Watson (1838-1871) was born in Burnt Corn, Alabama. William "Bill" mother Angeline (Annie) Straughn-McMillian (1840-1950) was born in Virginia. It is assumed that Dick and Angeline were slaves as their son William "Bill" was too since he was born in February 1862 just before slavery ended.
It believed that Dick Watson parents were an Unknown Slave Father and an Unknown Slave Mother. However, the 1880 Census, listed a Julia Watson as a "mother-in-law" who was born in Virginia in 1819. It is not safe to assume Julia was Dick Watson's mother since she could been Angeline mother as well. Since Julia was born in Virginia in 1819, she probable was Angeline mother. The census also listed a Mary Watson as an "Aunt" in the household and she could have been Dick Watson sister or sister-in-law and may have been his child since the census sometime recorded inaccurate data. Lizzie was mention as well but her formal name is believed to have been Elizabeth. There is some confusion as to the name of the Watson's patriarch, some say his name was Frank and other says his name was Dick Watson. The research suggests that his name was Dick. What some believe which adds to the confusion is that Frank was a white man perhaps a slave owner or an Overseer who fathered a child or some children with Angeline (Anne) Watson and then she later married Dick Watson as this happens a lot during slavery. Or, perhaps she married ("jump the broom") twice. This also was common during slavery. This perhaps may have been the case since Angeline (Annie) was born in Virginia. It is safe to assume that she was a slave in Virginia and may have had a child (Harp) there and she and her child was sold into Alabama. It also reasonable to believe that the Puryear's Slave Traders probable brought them to Burnt Corn, Alabama for sale.
Once on the plantation in Alabama, she had the remainder of her children. Some may have been fathered by a white slave owner or overseer. It is reasonable to believe once here, she met and married Dick Watson since Dick was born in Burnt Corn, Alabama area but Angeline (Annie) and her parents were born in Virginia. The 1870 census lists Dick as a black man 32 years of age and his wife Angeline, age 27 and children Harp 12, Frank 10, William 8, and Lizzie (Elizabeth) age 3.
In 1880, Angeline (Anne) Watson is 40 years old and a widow. Dick died in 1871 at the age of 33. Harp was born in 1858 and would have been about 22 years old, but was not listed in the household. Harp at that age was probably out on his own. Frank was born 1860 and is about 20, William "Bill" was born in February1862 is 18, and George was born in 1865 and was about 15 and was not listed in 1870 census. Lizzie who would have been older than George is also no longer listed. It maybe that she had passed away. Also found in the household is a Mary Watson, 14 years old. Who is listed as an aunt and Julia Watson, mother-in-law, age 61 who was born in Virginia 1819.
The Watson Children
Since Dick died at an early age of 33 in 1871, some sources suggest that Angeline may have remarried and perhaps a man with the last name of McMillan. Records show she had two more children after Dick died. Elizabeth (Lizzie) (Eliza) was born in 1875 and died in 1943. The she had another son by the name of Henry who was born in 1890.
The Watson Name
It said that the Watson name is of English and Scottish origin. It is a patronymic surname derived from the father's side meaning son of Watts." With the coming of Europeans to the new world – America, so came the name Watson and the need for cheap labor to clear land and to build and to farm. Cheap labor came in the form of white indentured servants and African and Native American slaves.
Whites enslaved both Blacks and Native Indians. Wealthy Indians owned black slaves. Blacks escaped slavery and were adopted into Indian tribes. Whites married or took natives Indians and black women as concubines and and sometime wives.
The Watson Family Crest
The Watson Family Crest includes the Bible, Plow, Candle, Indian, and "W" logo: The Bible denotes the deep religious roots within the family. Faith in God extends to this very day. It has been passed down from parents to children. And no matter how far we stray, God remains stong within the Watson Clan. The Plow denotes our humble beginnings. Farming was the main source for survival and income. In the Twelfth Census of the United States (1900) William (Pa Bill) Watson occupation was listed as Farmer. The Candle denotes the bright future which is the legacy we leave the next generation as it was left to us. The Watson Family has members in walks of life, from blues collar to doctors and sport super stars The Indian denoted that portion of our Native American Heritage. The Native were a proud people and the descendents of Original Watson's are no exception. The "W" in the logo was purposely done in old script noting the many generations pass. Our Theme is generally "Remember Who You Are and Remember Where You Came From." In other words, don't forget the Watson Family started off in Burnt Corn, Alabama.
William "Bill" Watson
Bill Watson was the 3rd eldest of Dick and Angeline children and he married at an early age of twenty (20) in 1882. He was born on March 1, 1862 and died June 16, 1923. The family called him "Pa Bill." His wife Victoria McMillan was the age of eighteen (18) when they got married. While living in the Burnt Corn – Conecuh County area. It is believed based on available photo that he was not 100% African decent. His features seem fine or smallish—are the words that come to mind and his hair looks straight. His eyes and skin look light and he has high cheekbones. It also passed down that he had a lot of "fracas and moles". It has also been passed down that William "Bill" wife Victoria was Native American, but no one has ever said what race William "Bill" was so it naturally assumed that he was black.
We don't know a lot about William "Bill" parents either. They say his father was name Frank (who may have been a white man) and some accounts say his father name is name was Dick and mother was name Angeline. It is likely that Angeline had a child or some children by a white man (Frank) and married a Black man (Dick). Records suggest she had son she named Frank. Some say that William "Bill" father was a white man which would have made him a "mulatto." A Mulatto is mixed race child, usually of a white father and a black slave mother. It is also passed that William "Bill" father (who was white) was shot to death by white folks while he was sitting at the dinner table because he was deeding off land to his black children that he had by a black woman. There may be some truth to that because the Watsons owned a substantial amount of land in the Burnt Corn area and during that time blacks not accumulate and of land.

Oral history has it that William "Bill" himself is reported owning over 500 acres of land. He owned land from Burnt Corn to Walker's Creek. Each of his 14 children received 40 acres of land as they came of age or got married. It is also said that the boys received 40 acres while the girls only got 20 acres. The sons were told never to sell the property and the daughters were told "never to mortgage the land for anything your husbands wanted. It reported the he said "If they want anything, let them work for it." That might explains why the daughter only gotten only 20 acres because their husband should provide for them.


They had fourteen (14) children, five (5) boys and Nine (9) girls:
Frank
James "Jim"
John "Tom"
Richard "Dick"
Alfred Mobley "Mob"
Loraine
Caledonia "Callie"
Angeline "Anna"
Fannie "Doc"
Loraine "Artensy"
Elizabeth "Lit"
Julia "Jude"
Victoria "Feeb"
Mattie Raphine "Matt"

The family line includes Harrison's, Poindexter's, Lee's, Watson's, McCorvey's , McMillan's, Stallworth's, etc
Victoria McMillan Watson
Victoria was called "Ma Vic" and she was born in Conecuh County in Burnt Corn, Alabama. According to her headstone at New Hope Church Cemetery she was born in October 1864 and passed away on May 31, 1927. Some believed that Victoria was full blooded Cherokee Indian. Oral history has it that she had long hair down her back. A relative Jake Harrison, said he remembered that her hair was so long "till she had to move it out the way so she could set down." Another relative Ruby Armstrong Cunningham says " The only thing I can remember about Grandma is that she always wanted us to do things right and if we didn't she whopped our butts." Information about her parents is unknown at this time. But oral history tells us that she had two sisters; Callie McMillan Sinkfield and Ann McMillan Preyer, and, a half brother Dred. Although Callie and her husband William Sinkfield lived in Monroeville, Alabama, but was unable find any information Ann McMillan Preyer.
Dred McMillan and his family according to Leon McMillan lived in Drewry, Alabama
William and Victory's Family
Frank Watson(1885- 1942) Frank was born circa March 1885 and died circa 1942. It was said that he was a Blacksmith by profession and the eventually went blind due to materials he used and the steam and sweet in his eyes that caused him to become blind. Frank married Gabrielle and they had three children: William, Rosie B. and Nina Ree. Later Frank married Alabama "Bama" Ingram and they had four children: Erma Lee, Cellestine, Charlie Hibbert and Frank, Jr.
James (Jim) Watson (1887-1946)
James was born circa April 1887 and Died April 27, 1946. James married Eula Cunningham (1884-1963). They had children: James (Jack), Jr., Novella, Quentella, Okivian. Lillie Watson remembers that her grandfather rode her and her cousins Frizell and Anna Liza in the ramble seat of his Model T Ford. Grandpa Jim would say, "You lil gals set down back there, they and don't git up." I have a hand written piece of paper that says "Jim Watson born April 10, 1888 and died april 27, 1947 at the age of 59.
John Thomas "Tom" Watson (1888-1958)
John Thomas 'Tom" born November 1988, and died February 8, 1958. Tom married Lathan Middleton and they children: Ronzie Belle, Victoria, Vonceile, Cora Geneva, Flossie, James Russell (Cat), John R., Lizetta W., Nellie, Samuel, and Shurman. According to a cousin Wyonnia, she said, "My grandfather was unkind to his family and thrifty with his money." That's was the clean version.
Richard (Dick) Watson (1880- ?)
Richard "Dick" Watson was born Jan 1880 – Died Unknown. Richard (Dick) married Illinois (1897- ?) and they had a child: Florance W. In 1910, Dick Watson and his cousin Mister McMillan are in Butler County, living in the house of Mr. George Champion and his family. They worked as Laborers.
Alfred Mobley (Mob) Watson (1891-1936) Alfred Mobley "Mob" Watson was born December 31, 1891 and died July 23, 1936. Mob married Elvira Armstrong and they had two boys: Joseph Lee and Harman Sylvester. If you believe in the Native American and African folk tales and superstitutions as we all grew up then you will believe that it was passed down that his sister Callie, mourned the loss of her beloved brother for two weeks before his untimely death. He had a heart attack when he 45 years old.
Lorraine Christine "Artensey" Luck Lindsey Watson (1894-1914)
Lorraine Christine Artensey Luck Lindsey was born August 1893 and died August 1914. According to a relative, "It took me 18 years to figure that name out". She said that my Mom said the old folks pronounced it Lorrenny Christinny. To further complicate matters Artensy was never called by her Christian name. It is beleved that Influenza or perhaps Malaria/Typhoid Fever took her life.
Caledonia (Callie) Watson Harrison (1894-1957)
Caledonia "Callie" Watson was born January 17, 1894 and died May 25, 1957. Callie married Edward Arthur (Jake) Harrison and children: Leona, William A., Willie, Howard J. Elliott, Cappell, Carwell (Joe) or (Cleaster), Hattie Victoria (Beatrice), Prince (Dick). One of her niece, Dorel remembered "Ain't Cal was funny. She had a great sense of humor" and another niece Betty said "she was scared of false teeth."
Angeline (Ann) Watson Royster (1887-1914)
Angeline "Ann" Watson Royster was born January 1897 and died October 1914. Ann married Earl Royster. According to a relative, Betty, it is believed that she passed away due to complications from childbirth. Both she and the baby were buried together in the same grave.
Fannie (Doc) Watson Armstrong (1899-1942)
Fannie "Doc" Watson Armstrong born March 6, 1899 and died sometime in 1942. Doc married James Floyd Armstrong and they had children: John Quincy, Ruby, Willie Ruth, Chester, J.T., Hercules, Florida Ree, Roosevelt, Mildred, Delores and Willie Mae. A relative, Kenny Poindexter said "Ain't Doc was a rough susta. She once pulled a shotgun on Granddaddy (Jake Harrison) and told him, "You got one mo time to run my susta through them wood and um gon blow yo head off." Another relative cousin Ruby said she threw Uncle Floyd around a time or two when he had a few too many to drink.
Julia (Jude) Watson Middleton (1900 - ?)
Julia "Jude" Watson Armstrong was born circa 1900 and death date is unknown. Jude married Issacs Middleton and they had children: John M., Johnnie M., Lillie M., Annie M., David, Alice Dorothy (Dot), and Issac, Jr. Jude is a mystery lady because very little is known about her, but like her sisters said she was very quiet.
Elizabeth (Lit) Watson McCoy (1902-1938)
Elizabeth "Lit" Watson McCoy was born January 6, 1902 and died February 2, 1983. Lit married Hercules McCray and had three Children: Horace, Helen, and Dorell. According to Dorel McCray "My mother was a quiet person and she hummed a lot. She said what she meant and meant what she said. When she told you to do something "you'd betta be movin while she's telling it".
Victoria (Feeb) Watson Richey (1906-1976)
Victoria "Feeb" Watson Richey was born November 22, 1904 and died July 23, 1976. Feeb married Sam Ritchie and the children: Clinton, Genny V., Drucilla, Argatha, John Westley, Betty Louise, Jessie Lee, Clydia, Andoria, Betsy, Alphonso. Betty Richie is quoted saying "My mother would let us fight each other and she'd be laughing the whole time. Then she'd tear our butts up." "Feeb" in a telephone interview in 2007 said that her mother Victoria (Mattie) was a good mother and she enjoyed her children. "That's why I wanted to have ten." We were taught to stick together and take care of the sick. When somebody got sick, we had to show up often. Mama would get us girls together and we went to take care of whoever needed us. Somebody did the ironing, somebody mopped, somebody cooked and somebody cleaned."
Mattie Raphine Preyer (?-?)
Matt married Bennie Autrey and they a child named Henry Autrey. She further stated "my people die for lack of knowledge." She went on to that " My mother didn't. however, teach us to care of ourselves when we began to menstruate. That kind of stuff was hush, hush. Mother's didn't talk to their girls about that kind of stuff." She continued on to say that "I never will forget when I got my period. I didn't know what was happening to me. One day I was standing up churnin butter, my mother noticed and told me to sit down. When I told her, my sister took me into the room and teach me what to do. The only other thing she said was, don't let the boys touch you or you'll get big". She said "I didn't know what getting big meant because back then mothers didn't tell you, you could get pregnant or how it could happen. And, again I say people die for lack of knowledge."
She continued the interview and said "we had some good times when we lived in Burnt Corn, but we moved from there in the fifties (50's) and stayed in Monroeville, We lived in what was called the Northern House in Monroeville. Later in 1950's we moved to Pensacola." She was asked why they moved to Pensacola and what happen to the property. She said "It was about the 1950's and the crops didn't come that year and daddy and mama were unable to pay off the debt that they owed to the white man, for feed and seed and stuff. So he took the land. Daddy had about a 3rd grade education and my mother had about a 5th grade education. When the white man said makes your mark, "X" on this paper that what my daddy felt he had to do." "One of the nieces looked into it and some years back and found that they owed $600 dollars. We could have paid that off but were told by other family members to leave it alone because Joe Watson and Howard Harrison 'em was still down there."
At some point in the sixties or seventies black folks started fighting to get back what white folks had stole from them. By the time I talked to a lawyer about our land he said I was two years too late." She continued on to say that "White folks hated the Watson's you know, I can imagine, too much land owned by too many nigger." Another cousin Betty went on to say, "I heard that Grandpa Bill's daddy was a white man and he was shot to death at the dinner table because he was deeding off land to his children he had with a black woman, and while white folks didn't like it. Grandpa Bill had enough land to give each one of his children 40 acres. There had to be at least 540 acres of it, cause mama (Hattie Harrison Middleton) said the same thing. If you multiply 12 children times 40 acres that's 540 acres. Aunt Matt got 20 acres, for a total of 540 acres. That's not to say he didn't have more through. Mom also said that Grandpa Bill owned land from Burnt Corn to Walker Creek."
Mattie Raphine (Mattie) Autry
Mattie Raphine "Mattie" Autry birth and death is unknown. According a relative, Hattie Harrison, "Ain't Matt didn't like her Christian name Raphine, so she changed it to Mattie."
The Interview
Betty Richey was interviewed in 2007 and she said " You…waited to late, I'm 74 years old and can't remember nothin and everybody who coulda helped (about the history of the Watson Family) are all gone now. My brother Dee (Clinton) woulda been a big help, cause he use to hear things when wasn't suppose too."
She started talking about her mother, her family and herself. She said she heard that when her "Daddy wanted to settle down and get married, he was interested in marrying one of the Poindexter girls, but was for whatever reasons, his parents advised against it. They suggested that he talk to Bill Watson, because they thought he had a daughter who would make a good wife, instead." At that point she digressed into how so many family members were married off and as a consequence so many more suffered because of it. The more people you talked to in the family, the more I keep hearing stories about how somebody wanted to marry somebody other than the person they would up with. I wonder if their would have been happier marriages if people married who they wanted to in those days, rather than whom their parents told them too? Betty said "In those days, everybody got married off to somebody, and my parent were no different.
She was to talk about her parents and she said "my parents were strict with us, especially with us girls, so we couldn't really get out and go places like some of the other girls did." "I'm 74 years old (as of 2007) and not much different from your mother in some ways, cause like her, I've had to do some things without anybody's help. I have about a 6th grade education. Back then, your parents didn't encourage you to get an education because you needed field hands. They'd tell you, you need an education in one breath and go to the fields in the next. The teacher would say you needed a proper education to get somewhere, but you'd better not ask a question more than one time, cause if you did, they were subject to tell you that they got theirs and it was up to you to get yours."
The question was asked how did you come to be in Baltimore? She replied "My one big move from Alabama to Illinois and since that time I have never thought that I would want to live any place else, so, I am particularly fascinated by women who decide that they want to live some place else and just move". "In 1953, I was 23 years old. My sister Argarha was living here in Baltimore, so I moved here where she was because I had a broken heart. My boyfriend, Hiawatha had gone into the serive and forgot about me. He came home, but left for New York shortly thereafter, so that's when I decided to leave Pensacola. When I got here I worked for Nell and Charles Skinner as a bus girl in their restaurant.
Next, I worked in a bakery til 1979 and then I worked in housekeeping til I retired in 2001. This where I met my children's father, James Spencer. James and his wife were not together, and he kept telling me he was going to get a divorce. Well, by the time he got that divorce, I had a belly full of him, so I kicked him out. From then on I devoted my life to God and my children. I wasn't thinking about no more men or husband's either." I worked until I was 70, and didn't feel old until I made 74. That's when it seems like everything hit me at once. I use to run to the bus stop before then, but now I have to use my cane, cause my knee is bad. Sometimes I feel like the cartilage is gone, and bones is hitting bone."
She was asked, "Do you have any regrets"? She said "Yes, I regret that I never learned to drive, so I learned to take the bus anywhere I wanted to go. But, if I had to do it all again I'd learn how to drive everything I could, including an eighteen wheeler, course you know Anthony 'em wouldn't let me go near a car talking about driving now. "I regret Leona Harrison Lee didn't get a chance to talk to my sister Genny. She asked me for Genny's phone number and said she was planning to go South and when she got there she wanted to talk to her. Nonne died through, before she got to talk to Genny." I also regret I didn't get a chance to talk to the people who wanted to talk to me before they passed away, my mother, my sister, Gat (Argatha) and my son Craig. "I never will forget, my mother called me, that day cause she wanted me to buy her some new drapes for the house and she said she wanted to talk to me, so she wanted me to come home to Pensacola. I didn't make it home in time enough to find out what she wanted through, cause she had a heart attack and died before I could get there." Finally, "I regret that I didn't get a chance to talk to my baby son before he passed away. My baby was a spoiled brat, matter of a fact all of children: Anthony, Bruce, and Craig were spoiled brats. Anyway, Craig told me he wanted to talk to me because he had something he wanted to tell me, and was saying some other stuff about a car. I knew I wasn't goin to help him get that, but can't say for sure that was what he wanted to talk to me about, because I didn't get to talk to him before he passed away either."
Betty said that she was member of Tabernacle Apostolic Church and her church members' thinks she's a goody two shoes. She said she told them not to go there; otherwise they'd be shakin' the skeletons in her closet. She said "It's not because I have been so good, but I chose to keep my business to myself." She also said that she once tried dying her hair at age 29, because it was starting to gray. When she finished dying it, is turned out green and red and boy did everyone laugh at her.
That pretty much ended the interview. A has lot has taken place in Watson Family since 2007 interview. As of this writing it is May 2019.
The Watson History is fruitful journey through the past with an encouraging future with bright expectations. The Family has overcome a lot of hardships and enjoyed a lot of success. The Watsons thrives on challenges and turned them into successes. The Family has produced some the most productive and successful citizens this nation has to offer.
Pa Bill and Ma Vic who were born slaves, lived under segregation and oppression all their lives but yet were able to acquire massive amount of land in Monroe and Conecuh county in the Burnt Corn, Alabama area. He farmed throughout his life but owned the land that he farmed. Much of that land is still in the family today despite numerous attempts to steal it away. Many of Pa Bill's descendants farmed that same land over the last 150 years period. Presently, there still Watsons living in Burnt Corn tending and living on that land. Ohers have moved away but still have ownership in the property.
The Watson are who they are today because of the legacy of that had laid out in front of them. There are ministers, doctors, educators, TV station owners, managers, supervisors, and professional athletes including professional football players.


MAIN MENU--------NEXT PAGE--------BACK