Joseph Lee (Joe) Watson born in 1919 and died in 1991 and Hettie Irene Tait was born 1918 and she passed away in 2011, and they both were raised in Burnt Corn, Alabama and was married on Nov 5, 1938. They had a total of eleven children. Joe Watson was the son of Alfred Mobley Watson and Elvira Armstrong Wright Green . Joe's grandparents on his father's side was William (Bill) Watson and his grandmother was Victory McMillan . His grandfather and grandmother on his mother's side were John "Jack" Armstrong and Sallie Ryland Armstrong. It is believe that Joe's great parents were Dennis Armstrong (1840-1921) and Lucretia Armstrong (1837-1908). It also believe that Joe's great grandmother on his mother side was Amanda Ryland and she was born circa 1802. No information on his great grand father.
Little is known about Bill or Victoria parents but is generally believed to be a mixture of slaves and Indians. It is believed that Joe's great grandparents were slaves and Creek Indians.
Joe had a child by Elizabeth Lett before marriage by the name of George Lee Lett. Hettie and Joseph Lee Watson had eleven children :
1. Alfred Mobley, born July 1939 and married Kathy Keesee and they have one son, Chris Booker born in 1957. Alfred also has one daughter, Valerie Cunningham, born 1962. Valerie married a Stubblefield while serving in the U.S. Army and they had two children: Brandon, born 199 and Brittany born 1994.
2. Margaret Louis, born February 1941 and married Ulysses Vawters, they have three children: Ulysses Jr., born 1961, Sherry born 1962, and Micah, born 1971.
Ulysses Vawters Jr. married Kim Buford, they have four children: Trisan, born 1982, Ryan, born 1983, Seth, born 1984, and Lyle Ann born 1991
Sherry Vawters married Holland Kevin born 1963 and they have two children: Aziza Louise born 1962, and Malachi, born 1998.
Micah Vawters married Sherma Frett, they have two children: Logan Joseph, born 1997 and Kennedy, born 2000.
3. Joseph, Watson Jr. born February 1943 and he married Liz __________. Liz had two children from a prior marriage, Elaine and Jackie. Joseph Jr. and Liz eventually divorced. Joseph later has a with daughter Jenny Nettles, Shada Vertessa, born 1994.
4. Dorothy Watson born February 1945 and married David Duritte Henderson and they have two children: Debra Elaine, born 1964 and David Jr., born 1971.
Debra Henderson married Kelvin Holloway, they have two children: Kelvin Jr., born 1992 and Jamel, born 1994.
David Henderson Jr,. married Mary Jane Becker, they have three children: Duprise Yvonne, born 1992, David III, born 1994, and Dominique Marie, born 1997.
5. Gloria Watson, born 1947 and passed away when she was almost two years old in 1948.
6.Betty Ann Watson, born December 3, 1949 and married Barry Moore and had no children, they live in Cleveland, Ohio.
(The Watson family was blessed with two sets of twins back to back)
7.Vernon Watson, (twin to Vernetta) born on September 30, 1951, He has a daughter Terra Betts out of wedlock with Denise Betts. Terra was born December 2, 1972. Vernon marries Mary Lynn Lambert in Pensacola, Florida on April 26, 1976. They have two children: Vernon Terrance, II, born 1984 and Monique Lynetta, born 1991.
Vernon Terrance Watson, II has three children: T'Anna Mariah, born 2002, Vernon Tyrek II, born 2006, and Darious Kyree. born 2015.
8. Vernetta Watson born September 30, 1951, (twin to Vernon) and she married Freddie Blackburn and they have no children. Vernetta was school teacher until she retired.
9. Annette Watson, born August 23, 1953, (twin to Paulette). Annette never married and had no children.
10. Paulette Watson born 1953, (twin to Annette) born August 23, 1953 married Johnny Williams and they had two children: Justin, born 1988 and Megan, born 1991.
11. Donald Ray Watson, born December 21, 1958 . Ray had son out of wedlock name Shawn born 1980. Ray later married Denise and they had two children: Jasmine, born 1987 and Jeremy, born 1989. Ray and Denise divorced, he later married Gloria Barber and she has one child, Sterling Barber, born 1992.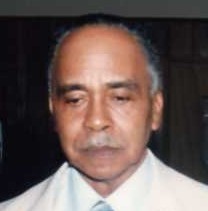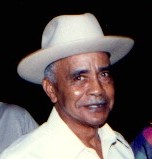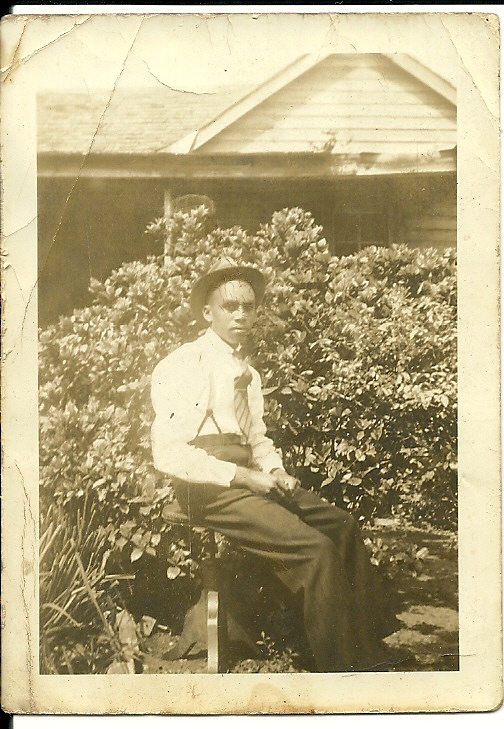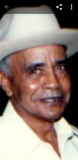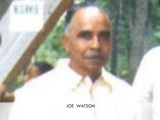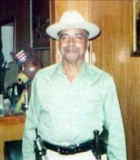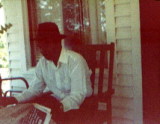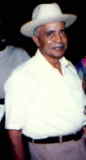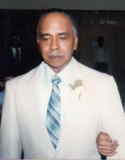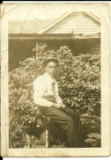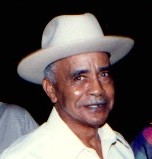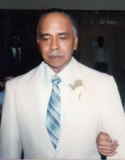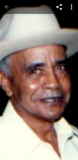 MAIN MENU--------NEXT PAGE--------BACK